Maga Therapys' mental health program, designed to create change, and be the best version of you.
In the past year, 74% of people have felt so stressed they have been overwhelmed or unable to cope.
Why First Aid for Stress?
First Aid for Stress can help to manage and heal the symptoms of Stress, Anxiety & Depression.
First Aid For Stress coaching sessions offer a healing blueprint to people suffering from Burnout, M.E. Chronic Fatigue or Long Covid.

Coaching sessions can be accessed in Truro, Cornwall at the Old Bakery Studios or online. 
One-to-one & group sessions available. 
Designed and developed with love by *human mechanic* Dawn Symons
Hi! I'm Dawn, the writer, thinker and coach behind the First Aid For Stress. Over the past three decades, I've worked with people of all ages to reduce their physical or emotional tension, pain, fatigue and fears.
I've been a student nurse, coach, masseuse and multi-disciplined holistic practitioner. But now I prefer the term multi-dimensional healer as my therapy combines the best of all my studies!
Throughout my career, I've made it my personal goal to help people in their most difficult moments. To me, it's not just a job, it's what I was born to do.
Is *First Aid for Stress* for you?
You're probably dealing with a lot right now...
Anxiety? Depression? Fatigue?
Anxiety, depression and chronic fatigue are completly normal, symptoms of untreated/ unresolved stress. Caused by across the body *domino effect* of chemical changes which occur when you are physically/ emotionally under an on-going pressure. If left unaddressed, they rarely just *go away*.
From financial worries to sleepless nights...
Have you found yourself in a cycle of stress? Unable to deal with the day to day routines, you may be dealing with a number of stressful situations including:
Have you been struggling with stress in your relationships? Perhaps you have ended up attracting toxic or emotionally unavailable partners, or struggle to hold boundaries with friends & family.
People pleasing can become a dangerous habit that guess what – leaves you stressed and unfullfilled, are you saying yes to avoid conflicts? Do you need to stop putting the needs of everyone else before yours?
Are you feeling under pressure with tight deadlines? Struggling to manage your workload which once was exciting and achievable? Do you feel overwhelmed working from home, you're unable to switch off?  It needs to be addressed but you don't know where to go.
Stress can lead to long term problems like difficulty sleeping, whether you are counting sheep, suffering with nocturnal panic attacks waking around 3-4 am and unable to get back to sleep or you simply can't switch off your thoughts, Maga Therapy and First Aid for Stress CAN help you.
Addictions come in many forms from ditching cigerettes to staying off social media. Perhaps you use these "tools" as a form of comfort, reassurance and/ escapism during stressful times, you know its not a long term fix.
"I have a diagnosis of biopolar Dawn has been one of the people in my life that has really helped to ground me and manage my illness. She has both learning and experience; she's sees you as a person not an condition. She empowers you."
"Dawn's kind yet assertive, shes not afraid to tell you what you need. I was going through IVF and she noticed the amount of negative language I was using. It was affecting my life. She gave me tasks and would follow-up with positive affirmations – if she hadn't followed up with me I wouldn't have done it."
"Dawn comes at it from a different angle, she's a healer. She has an insight to what's happening in your body/ mind and she shares it. She wants you to learn. There's no feeling of any rush – she takes her time. There's no ego with her!"
"Dawn showed me it's a thought process, if you can change your thinking you can change the reality of how you experience it. helped me understand difference between feeling and thinking, it's given me strength and clarity in my relationships. She listens deeply and understands what you're saying – She never tells you what to do."
"We often hear the phrase "listen to your body", Dawn takes this to a totally new level. I've never come across anybody like her before. She knows what people need - she sees beyond what we see, (physical and emotional trauma). She has an insight into what's happening in your body and mind, and shares it with you - she wants you to learn. She'll never tell you not to do it, she makes you aware of how things affect your body. A lot of education."
This is the perfect fit for you if you are looking for:
EMPOWERMENT
Feeling empowered as an individual, gaining strength.
LONG TERM SOLUTION
No quick fix solution, fully dedicated to doing the work
TRIED & TESTED METHODS
Methods grounded in science and tested in reality
MEANINGFUL CHANGE
Long term change that will serve you in the future
BALANCE & HARMONY
Educating the mind, body and spirit to find peace.
ACCEPTANCE & REALISTIC GOALS
Forgiving and realistic, accepting of bumps in the road
RELIABLE TEACHING TECHNIQUES
Teaching techniques to build on, not promising answers
SUPPORT FROM A COMMUNITY
A place to share your journey, motivate yourself and others AND, celebrate your wins!
Online Group Coaching Avaliable
Mental & Emotional Health + Wellbeing
Together we grow resilience and fortitude
Relationships
Together we create new ways of behaviour and self-love
Finance
Together we regain control and flourish
Relaxation & Fun
Together we consider and implement activities which enrich a our life and bring some humour
Physical Health + Wellbeing
Together we get stronger and fitter
Spiritual Purpose & Peace
Together we experience stillness and recognise absolute truths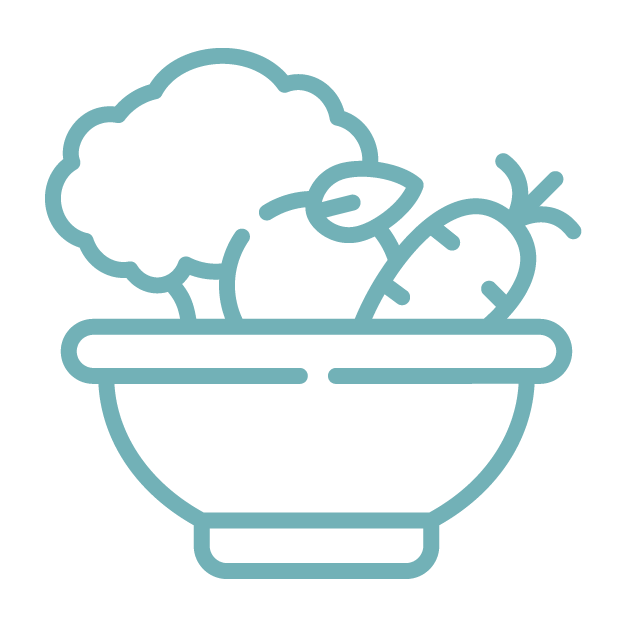 Food & Nutrition
Together we learn what to add to our body to get maximum benefit
Environment
Together we reduce toxic elements in our life